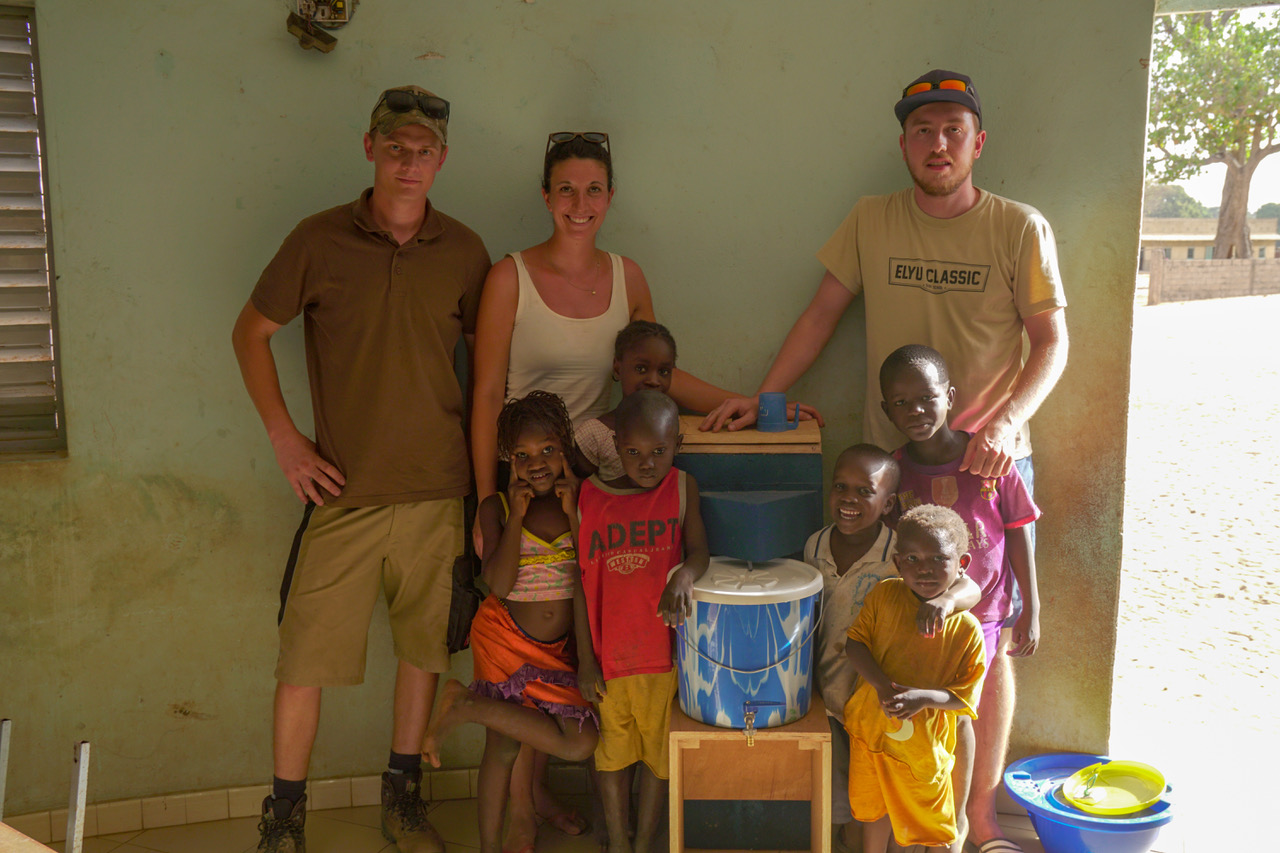 Through the use of our free, open-source, visual manual, a group of seven students from the OTH Regensburg college of engineering, business studies and social services worked closely with an NGO called "Kinderhilfe Senegal" and Engineers Without Borders to bring clean water for life to a small village in Senegal called Souda in the Casamance region.
During a four-week charity work trip, the students lived among the locals and in addition to building two water storage tanks used to collect water during rainy seasons, they also built five Wood Mold BioSand Filters, the first ever built in those communities.
The team began by testing the water quality of all the wells in the village (around 30 total). They discovered high amounts of E.coli bacteria and also tasted quite metallic. After constructing two molds using the OHorizons Wood Mold manual and teaching the villagers how to make more themselves and properly use them, they tested the newly purified water. After only two days of operation, the filters were able to remove all E.coli bacteria from the water. With some small modifications to the filter, they also managed to eliminate the metallic taste too.
Three of the new BioSand Filters were placed in the kindergarten of the village and two in the school. Local leaders seemed really interested and were happy that they (and especially the kids) now have clean drinking water.